Neuropsychiatric Epidemiology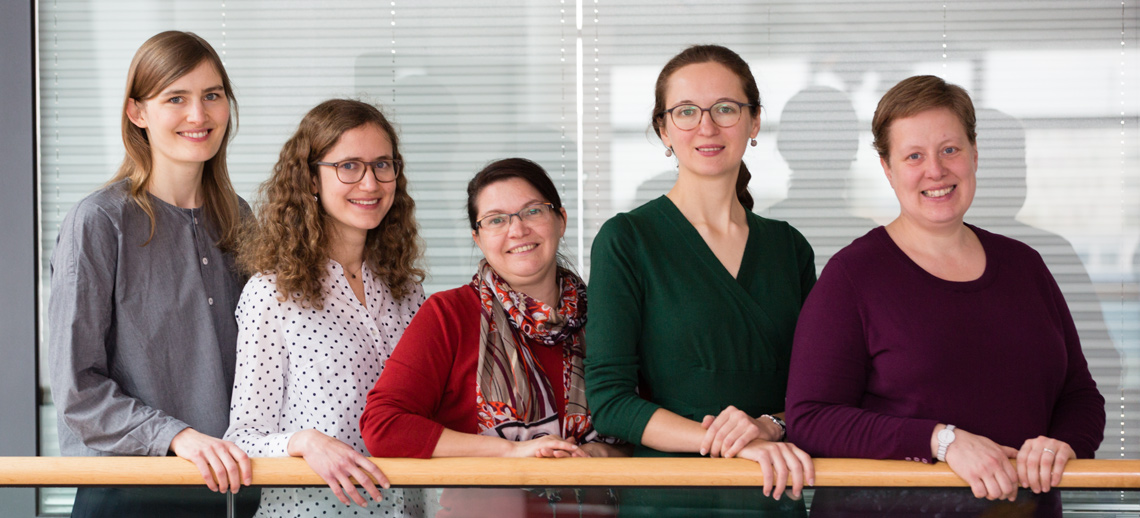 The section of Neuropsychiatric Epidemiology started in 2010 and is part of the Department of Psychiatry and Psychotherapy, but located at and closely intertwined with the Institute of Neurogenetics. In 2013 a more permanent framework for this working group was established via a W2 Professorship.
Core team: Eva-Juliane Vollstedt, Barbara Staemmler
Epidemiology addresses the distribution of diseases in populations. For this, epidemiology aims to assess the frequency of diseases but also factors associated with increased or decreased frequency with the ultimate aim of preventing disease. In our interdisciplinary working group, we are particularly interested in the overlap of movement disorders with psychiatric disorders.
Since 2010, we maintain a cohort study funded (2010-2013) by the German Research Foundation (DFG) named EPIPARK, which covers the epidemiology of non-motor symptoms (NMS) in Parkinson disease. Within the EPIPARK study, 10,000 inhabitants of Lübeck aged 50-79 years received a mailed screening questionnaire including a screening for symptoms of Parkinson disease. About 60% of the questionnaires were answered in sufficient detail for evaluation and we selected 1375 persons for attempted telephone contact and 623 persons participated in further in-person examinations. Currently, follow-up examinations are ongoing after the recruitment of the initial cohort has been successfully completed. In this study we collect comprehensive clinical data and at the same time build a biorepository for future analyses. Currently, the third-year examinations are under way and we are re-contacting all consenting participants
Flowchart: Study phases, participant numbers, and timeline
Within the EPIPARK project, nine medical students are currently working on their medical theses, either within the clinical study or in a nested case-control neuroimaging project in collaboration with PD Dr. Norbert Brüggemann and Dr. Marcus Heldmann.